STORY
One day on Bali ...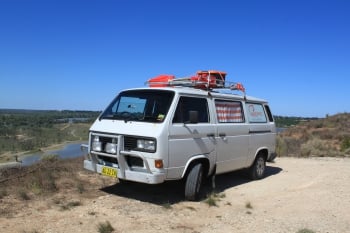 ... we spent a lot of time searching for our hostel keycard. Generally, we often were looking for money, cards or mobile phones during our trip. Annoyed by the time-consuming searching for things, we found the solution to our problem at a small market stand. A bumbag. Honestly, it was not the prettiest one, however we now were able to put our most important things in the same place every time. Furthermore, our pants suddenly felt so light. From that day on we carried the bag on almost every occasion, sometimes even during sleep. Suddenly, we realized on our trip how often we met other travelers who also were wandering around with a bumbag. Some of these bags were even designed specifically for travelers and were equipped with practical safety features. The problem was that these special bags were always ugly. Several cocktails on a beach brought us to an idea ...
The idea
... We should have a bumbag, which offer functionality for travelers and has still a stylish look. So, what's on the market yet? Nothing! Then we need something soon! Arrived in Australia we went to work directly. The result is a bag that: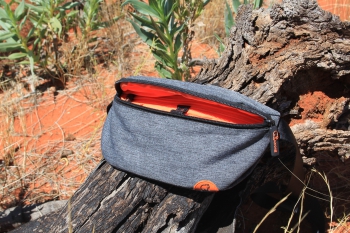 - protects your ID cards and money cards by RFID shieldin
- contains a three-point buckle to prevent unwanted opening
- has a strongly woven belt
- provides easy-access zippers
- contains a microfiber compartment to protect your mobile phone
- is a high-quality product

...and most important...

- is simply good looking!

So, the BUMPACK by QUOKKS is an idea from ​​travelers for travelers!


The name QUOKKS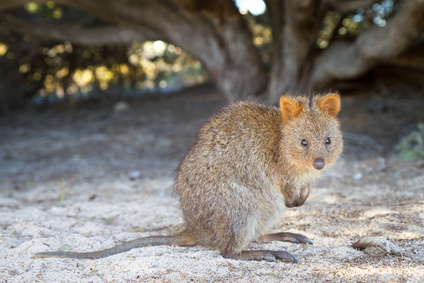 What's closer than the connection between Australia and Kangaroos! And because these carry all their belongings in their pouches, it was clear to us our bag must bear the name of a kangaroo. As our bag is quite small and discreet, we decided to choose a small and discreet kangaroo too. The Quokka. This occurs in Australia in a larger population only on a small island off Perth in Western Australia. The island was named "Rat nest Island" (Rottnest Island) as people initially thought the Quokkas were rats. It took a while until they found out the quokkas were one of the smallest kangaroo species. Today the small animals are the main attraction of the island and tourists love to take selfies with the cute and tiny creatures.